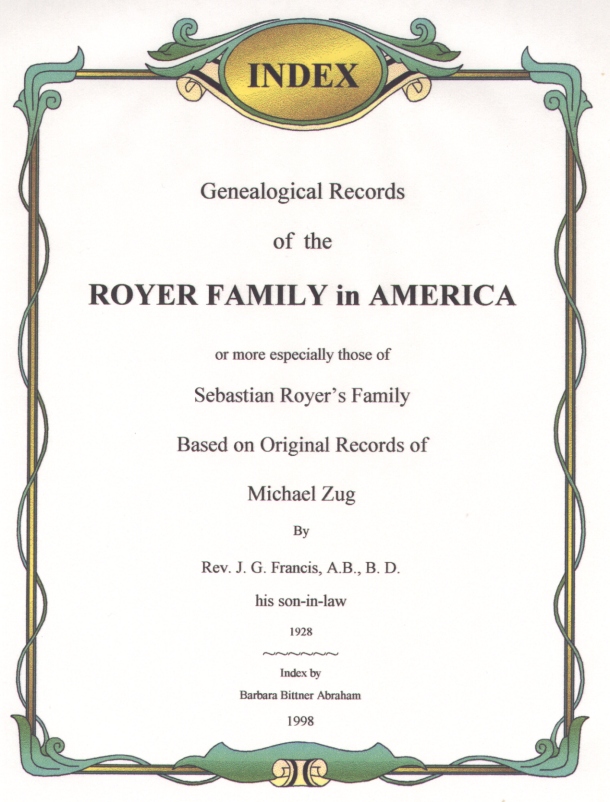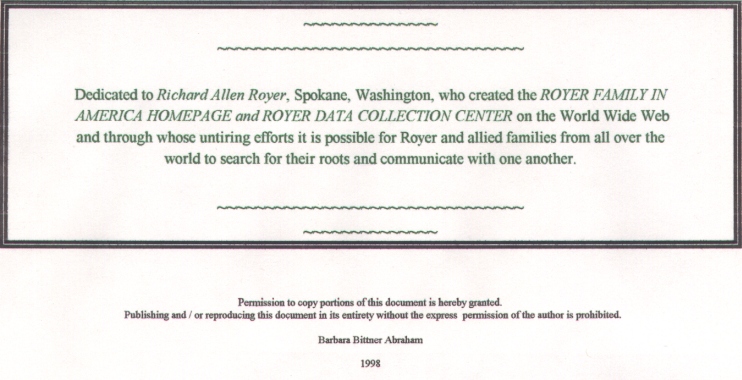 This Very Comprehensive Index of the book
Genealogical Records of the Royer Family
was created to make locating of Ancestors, Cities, Towns,Counties
and other notations in the book much easier to locate.
All of us Descendants of the Royers and Allied families listed in the book
owe
Barbara Bittner Abraham
a very big
Thank You
for her dedication, long hours and contributions in preserving Royer Genealogy
for future generations to come.
Thank You Barb.
---
I have not been able to convert the GRRF. RTF file to html format.
It is a 2.9 meg file unzipped, included in the zipped file is the 2 jpeg shown above.
It is 5 columns wide and 97 pages long.
It will take about 2-3 minutes to download at 28/800 modom connection.
Please respect the wishes of Barbara and do not
redistribute, reproduce, or publish, other than for personal use, any of the files in this zipped file.
If it is found that her wishes are not followed, I will immediately remove this file form this site.
Thank You Rick Royer - Webmaster
Back To the Royer Family in America and Data Collection Center